fmTaxEdit  
fmTaxRulesEdit
- Tax Edit Form
You can call Edit tax dialog by double-clicking on ones' record or using a corresponding icon on the toolbar/context menu. You can find the following edit currency dialog page:


Main Page
contains general tax fields. 
You can set the tax rate in a drop-down.
Note:
If you are creating a new tax, pay attention to fields marked with *. Those fields are required and others may be left blank or with default meanings.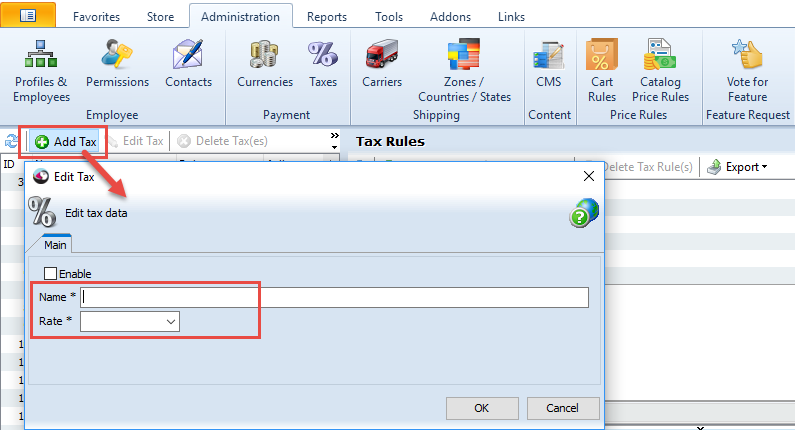 To add the Taxe Rules you need to move to the right pane and press the button for editing as you can see in the screenshot below:
Make the rule enabled and visible for those stores which are checked below:
Do not forget to press the 'OK' button to save updates.