fmProdCustomzationGenerator
Customization tab helps set the additional fields for text content and image assignment. For example, when selling the sets of tableware and need clients (customers) can add some information and illustrations for you before
purchasing such items. This makes possible to modify products at your store by adding extra details on the products you are offering and thereby complementing your store products' base with new properties and features.
You can find 'Customization' sector on the Product page's lower menu of Store Manager: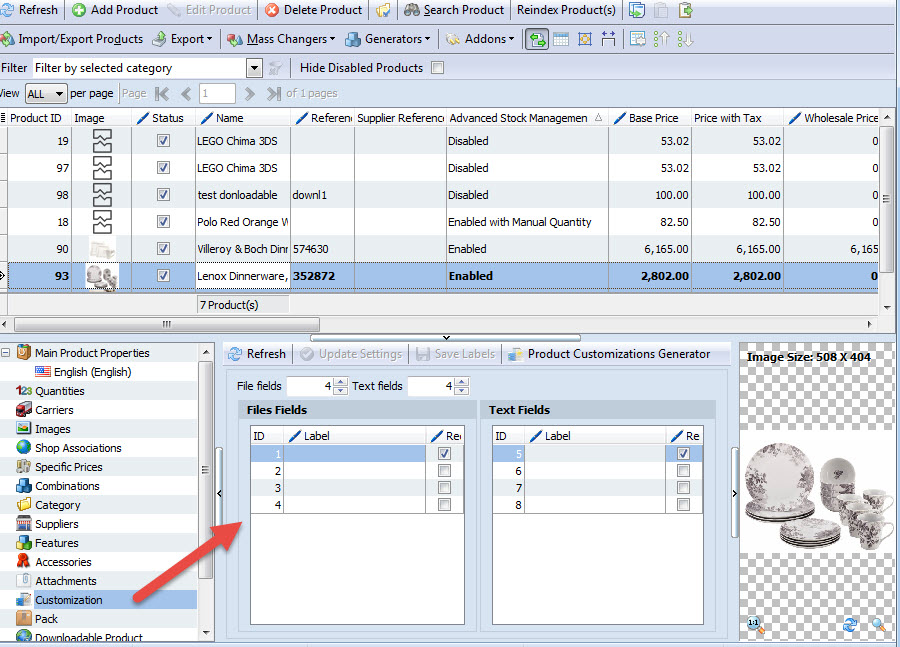 To activate customization specify in 'File fields' and 'Text fields' boxes the required values and press 'Update Settings' option in the top:
You can specify as many customized fields as you want.

You can also mark some fields with the tick (see an illustration above) and  during ordering customer(s) cannot add the certain product to the cart(s) without filling these extra fields which become mandatory on the front-end: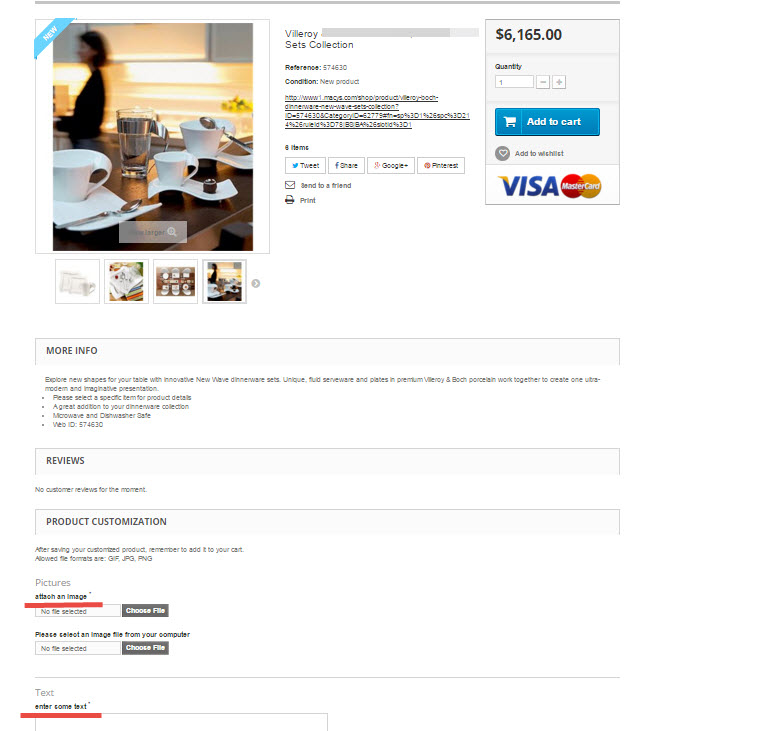 To the group of products can be used Product Customizations Generator  - it becomes available in case selecting two and more products from a list.
You will see the form where should indicate which fields you want to be extra fields for such items.

Please note, these positions on the Front-End will be the same for all products you have chosen.
Take into account the field - 'Only add new' in the Customizations Generator form.  It allows create new extra fields and adds them to the fields that were added previously without deleting the last ones.

Do not forget to press an option for saving your actions:

Check the following article to get more information on customized fields for multiple products creation in Store Manager for Prestashop:
How to add Customized Fileds to Multiple Products
How to Generate PrestaShop Customization Fields for Multiple Products