fmPreferences
Addons were designed to automate and improve typical tasks/operations made by store owners or managers. There are no files to download and update like it used to be before, everything required for 
extended functionality already exists in the main application. If the plugin is not registered, it'll work in DEMO mode with limited functionality . 
In order to use the addon in full, you need to purchase appropriate license and register extension. 
Add-on should be registered in the same way as software - using first name and last name. You can reset addon license in the same way as the main software license.
Just open "Preferences" and activate "Addons" page to see add-on information or use the F12 key.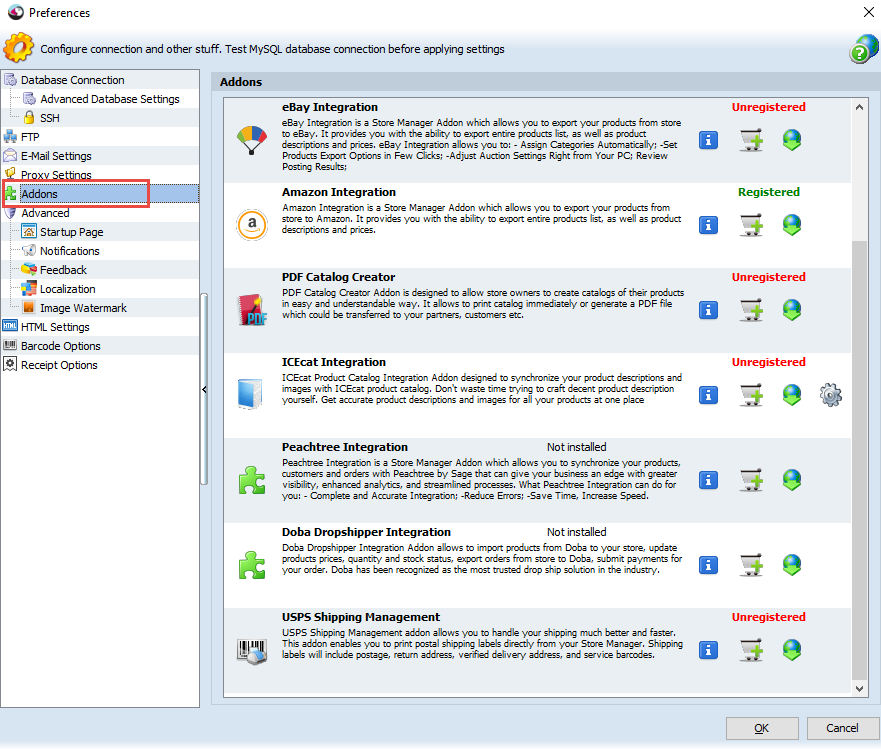 Note: Each addon is required Store Manager. Also if you have Store Manager you need to have separate licenses for each addon.
Column description:
1. The name (title) of the addon.
2. Addon status (Registered, Unregistered, Verifying).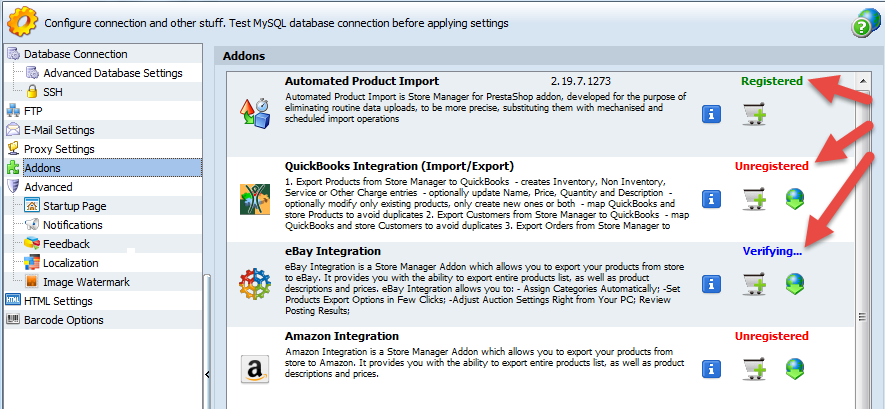 3.
- opens the online guide with the basic information about the current addon;
4.
- provides with the link to the online store, where selected addon can be ordered;
5.
- downloads extension on the computer from the direct link after pressing;
6.
- shows the settings page for the particular plugin. It is available only for ICEcat Integration addon of Store Manager: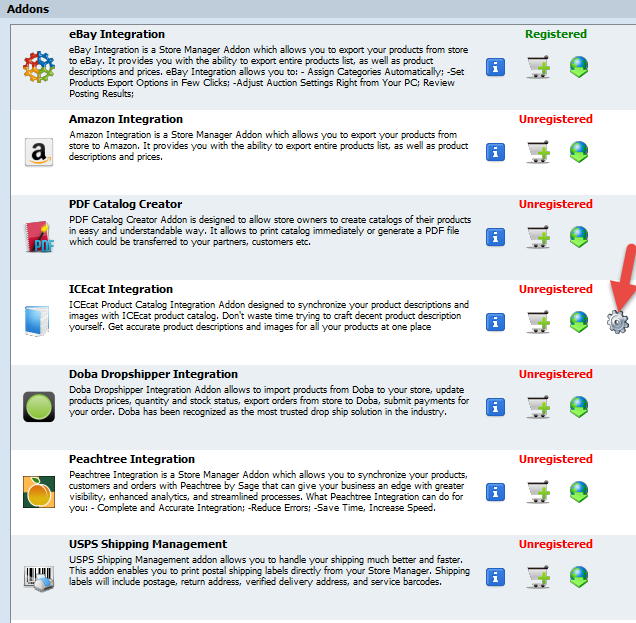 Here you can find available documentation for Addons/Plugins:
Please take into account the following tutorial about new (BETA) addon's functional: the usage, update
and return

to a previous version if necessary:
Please, check more useful information on Add-ons in the articles below: